We have recently upgraded our facility, and now have all our product under roof. This allows us to have a consistent product year round.
We start by sourcing excess manure from farms. This is then composted using a highly sophisticated, aerated composting process.
This effectively kills any pathogens, or weed seeds that may be in the manure. Product is further stabilized during a curing process.
Finally, product is screened to 5/8 inch making it fine, and easy to work with.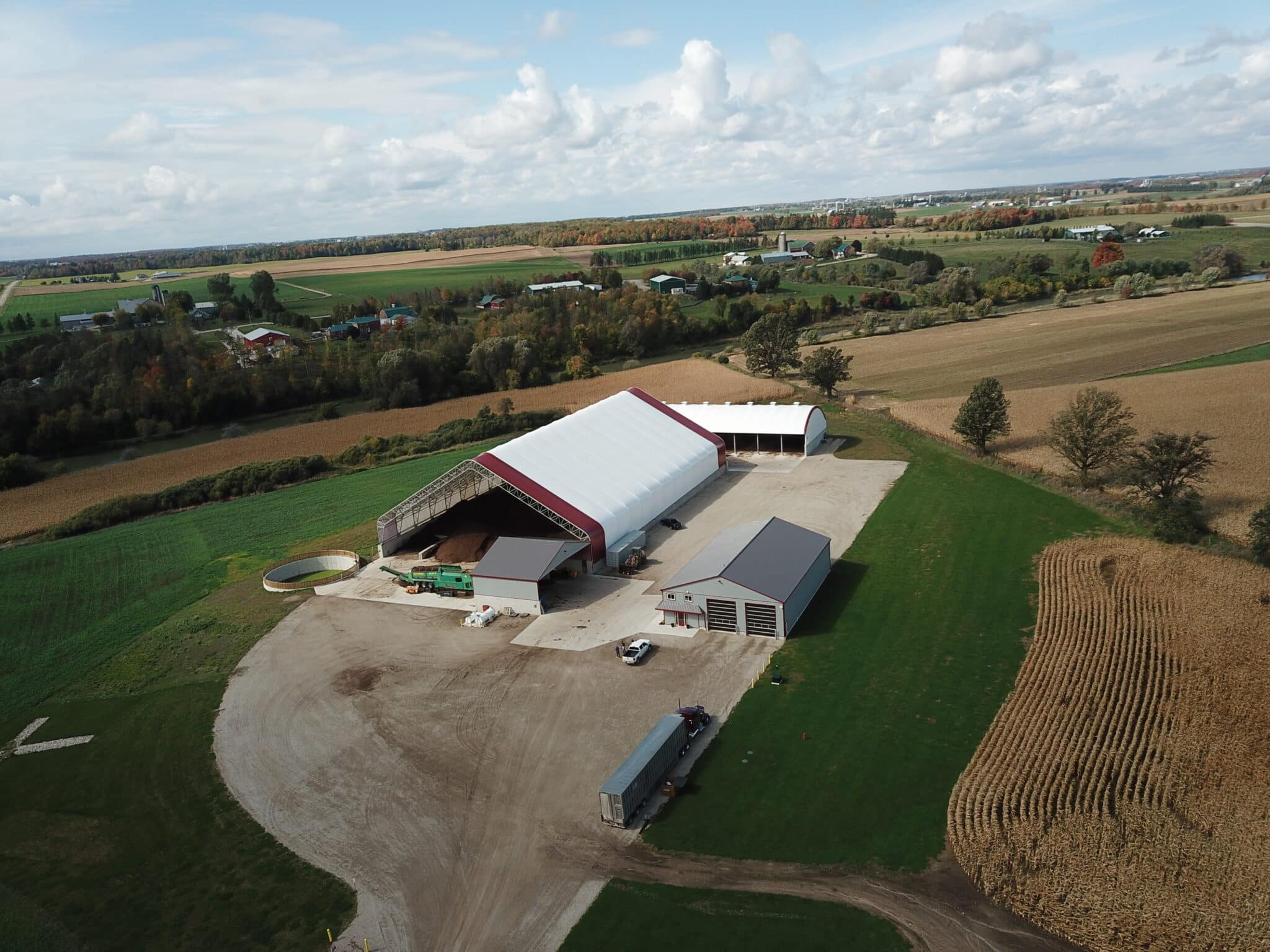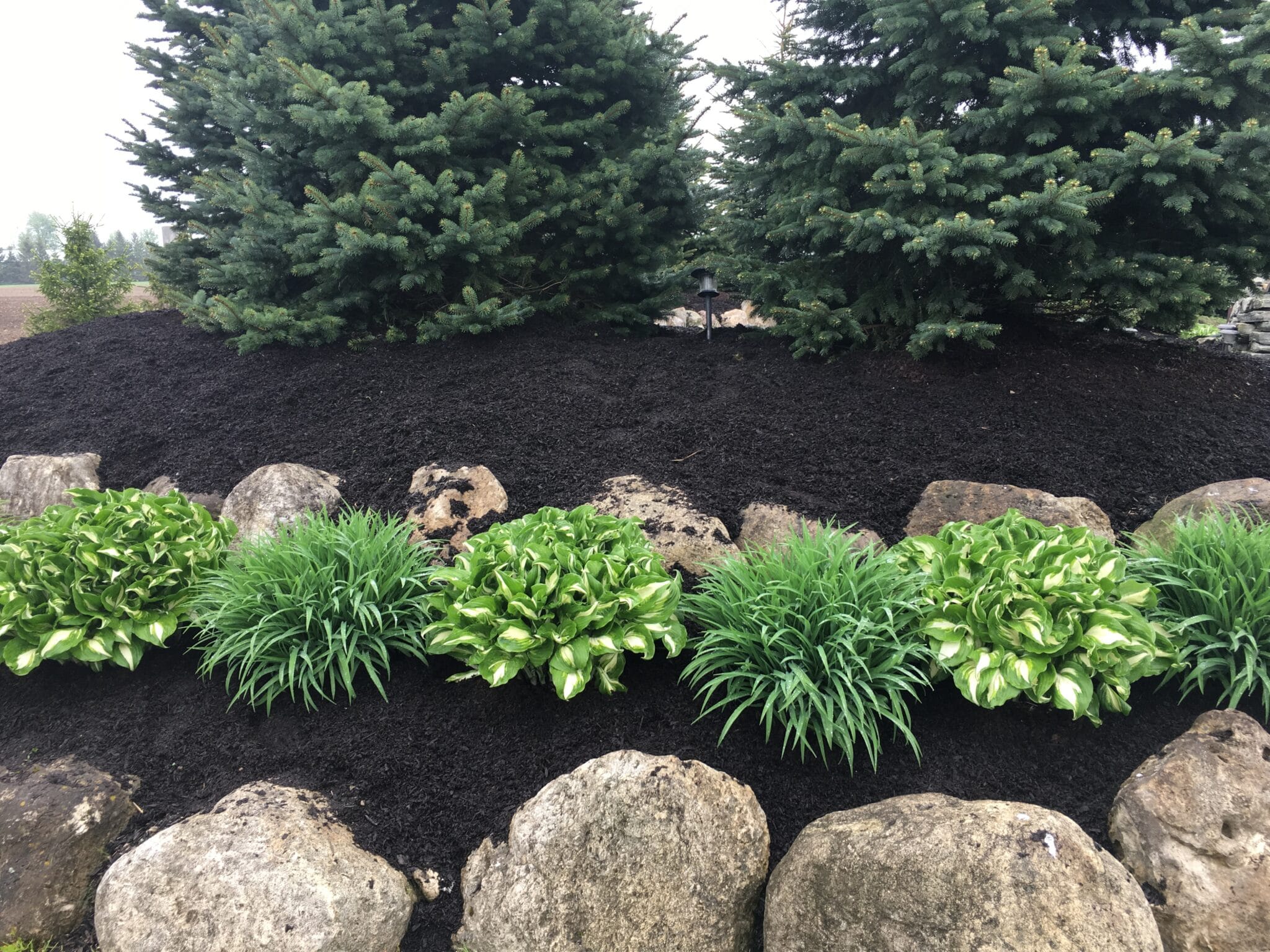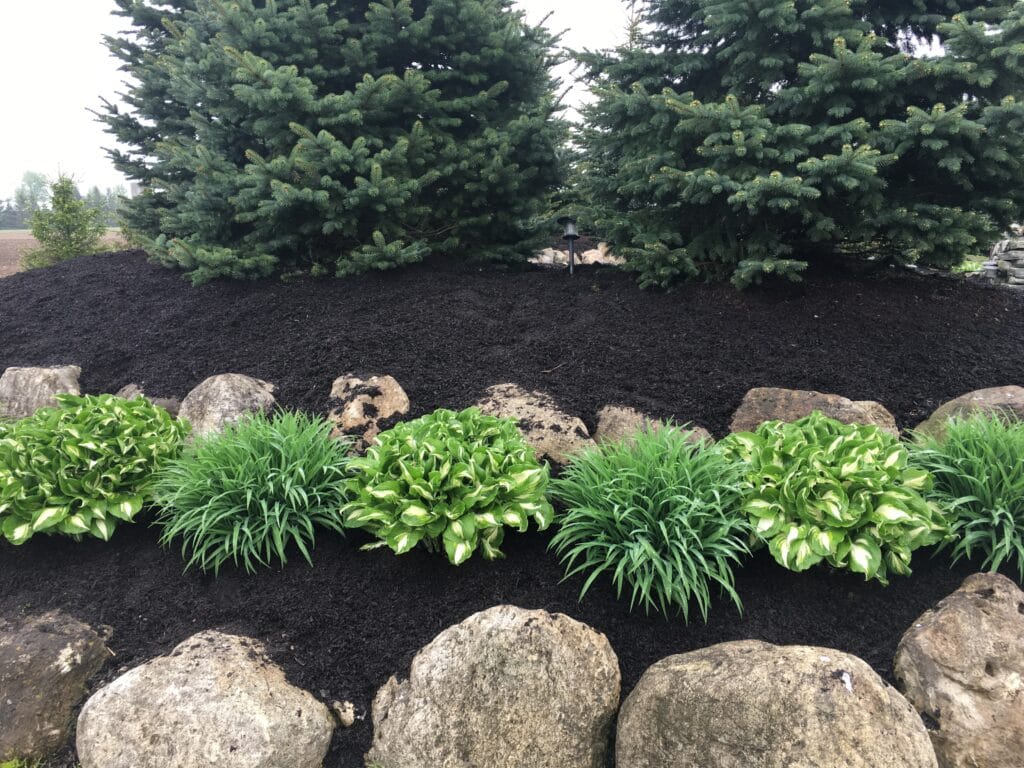 There are many benefits to using compost for mulch.
Naturally dark colour, no dye added
Surpresses weeds and retains moisture
As a composted manure based product, it has a high nutrient level of natural fertilizer
As the mulch breaks down, it adds nutrients to the soil
Applied 2-3 inches thick, will add nutrients,
loosen clay soil, add organic matter, and help control erosion.